BEFORE YOU JOIN MY COACHING, PLEASE READ THIS:
My coaching is designed for small businesses, independent agents, and solo entrepreneurs who would like one-on-one help designing, implementing, and optimizing sales and marketing strategies to generate more leads and convert more sales.
THIS COACHING IS NOT FOR YOU IF:
You have a negative mindset
I'm not here to motivate you. Since I only work with 10 people at a time, I try to focus on working with people who are motivated to grow their business and see challenges as opportunities.
You're not coachable
I've been a sales and marketing professional for over 10years and activley manage about $2M/year in adspend for brands and businesses. The people who hire me are looking for actionable advice, not someone argure concepts with.
You're not ready to take action
My coaching is just that – coaching. This is not a done for you service and I'm not going to be able to be the person who makes things happen for you. I can give you the strategies to use, but can't do them for you.
THIS COACHING IS FOR YOU IF:
You have a growth focused mindset
Your mindset is going to play  a critical role in the success of your business, and since I can only work with 10 people at a time, I make sure I'm only working with people who have an optimistic outlook.
You're looking to improve your sales process
I can help you design, execute, and optimize a better sales process to so you can generate more leads and convert more sales. Even if you have nothing going right now, we can get started today.
You want help with your SEO
If you'd like to figure out how you can aquire more organic traffic from the major search engines, I can help you identify key opportunities and develop strategies you can implement to boost your visibility.
You want help with paid advertising
I actively manage about $2M/year in ad spend across all of my clients, so if you're looking to squeeze the most out of your paid advertising (google, ads, facebook ads, twitter ads, snap ads, etc…), I can help.
You want help increasing your conversion rate
Optimizing your ad creative, website, and landing pages play a key role in the effectiveness of your marketing, I can help you develop marketing tests to run to make sure your converting at your best.
You want better performing ad campaigns
Most people don't map out the entire buyers journey when it comes to their marketing campaigns. I can help you develop and end to end process that can help give you predictable results from your markeitng.
You want help analyzing your analytics
Your analytics and conversion tags are producing valuable data about who your best customers are and how they interact with your business, I can help you make sense of all the data you're producing.
You want to save money on outsourcing
Need some design or development work done? I have you covered. I have a team of trusted overseas workers you can tap into saving your hours of vetting online freelancers, and thousands of dollars in service fees.
You want to save money on software
With me on your team you'll get access to various services like SEO Power Suite, SEM Rush and other competitor analysis tools that can impact your business. This alone will save your $100s per month in subscription fees.
You're ready to take action now
If you're ready to get started today and commit to building a better sales and marketing process for your business, I'd love to help. Click the buttong below and complete your registration today.
If you're a growth driven business looking for a cost effective way to add more impact to your marketing choose an option below and get started today. I look forward to working with you.
Active Campaign Analysis
With me on your team, I'll actively stay linked into your accounts to monitor and analyze the performance of your marketing campaigns making sure you're getting the best results possible and not wasting money.
Unlimited Email & Text Support
Don't waste time searching google or random facebook groups where anyone with an poinion can shout out bad advice. With me, you'll have a marketing pro in your pocket to access and answer questions at any time.
Monthly 1-on-1 Coaching Call
Every member in my coaching program gets a 60 minute 1-on-1 coaching call each month to discuss your goals, obstacles, and results so we can make sure you have an active strategy to implement and grow your buiness.
Monthly Reporting and Recommendations
With me on your team you'll get a monthly report showing whats happening with your online performance and it will come with recommendations you can implement to boost the performance of your campaigns or digital experience.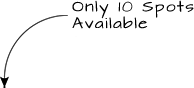 Bottom line, with me on your team you will save time, money, and effort when it comes to your sales and marketing process. And if you're ready to supercharge your results, click the button and complete your registration.