ARE YOU READY FOR GROWTH?
Ready for real growth in your business? Then let's talk.
I offer one-on-one growth marketing coaching to ambitious small businesses who are ready to transform their marketing impact.
I've spent millions of dollars on ads, generated thousands of leads, and have helped grow dozens of companies with millions in revenue. I've worked with Mercury Mosaics, Twin Cities Finest, Executive Speaking Inc and many other successful Minnesota Businesses.
And now I want to help you generate more leads, more sales, spend your ad dollars smarter, understand your data, help you map out your buyers' journey and create end-to-end marketing campaigns that produce data you can use to grow your business faster.
Keep reading below to learn more about my 1-on-1 coaching to see if it's a good fit for you.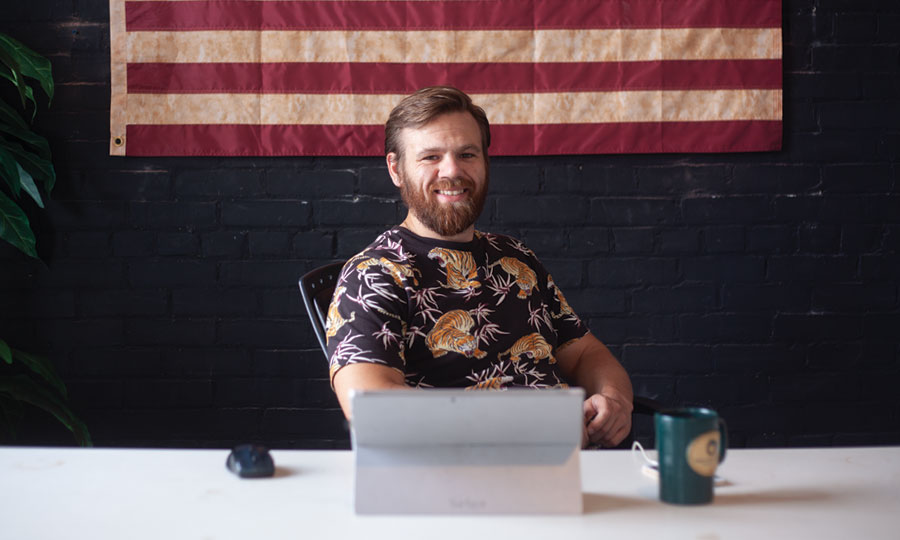 Mentored Training
For marketers: Master customer acquisition beyond what you can learn on the job. Get step-by-step training from the agency that's grown some of the biggest startups.
For managers and founders: Stop looking for a growth marketer. Instead, train your existing team in growth.
Training structure
Learn growth to a modern, advanced level. Our training is unique in its depth and hands-on nature.
Learn to effectively create landing pages, A/B tests, and ads.
We work with you. Receive in-depth, one-on-one reviews of your growth work via Slack screenshares.
We customize your training to incorporate the projects your company is already working on.
Training is done through a mix of written guides and real-time Slack conversations. Nothing is pre-recorded. You'll spend 1½ to 3hrs per day—depending on your availability.
Scroll down to see what you'll learn.
Focus on the material most relevant to you and your business model. For example, founders of B2B companies will go through a different track than junior marketers at ecommerce companies.
Choosing the right ad channels
Choosing the right growth strategy
Correctly setting up attribution
Understanding your core metrics
Partner call: In-depth consultation for your product
In-depth reviews of major ad channels. See examples of our best-performing ads for the clients we've worked with. Go through hands-on projects with guidance from our team.
Set up major ad channels and target users with advanced tactics
Google Ads
Facebook
Instagram
Twitter
Apple Search Ads
& more
Content marketing and SEO
Keyword research
Content writing and distribution
Design high-converting ads
Design cheat sheet and templates
Video ads: animated and live production
Cold email
Finding working emails
Harvesting competitors' emails
Writing high-converting copy at scale
Referrals
Tactics to foster virality
Time-saving strategies
Projects you'll work on with my help:
Set up ad channels, including Facebook and Instagram
Improve your company's search ads
Redo your social ads
Redo your ad creatives
Run a cold email campaign
Redo your company's referral program
Understand the psychology behind effective landing page designs. Run A/B tests to continually improve conversion rates.
Landing page structure and design
Client examples: Before and after
See our highest-converting landing pages
Conversion rate optimization
Setting up and assessing analytics
How to improve your full funnel conversion
"He's very professional and effective at what he does. He managed to increase my Adwords leads by almost 300% by helping me create more effective campaigns.

Anne C - Google Review
"Thomas has been helpful in many aspects of my website and online marketing. He has rockstar customer service, and his knowledge and skills are top-notch.

Jessica W - Google Review
LET'S CRUSH YOUR MARKETING GOALS
Stop wasting your money on poor performing marketing campaigns and start seeing a real return on your ad spend. Lets set up a time to talk and I'll show you exactly how I can help you exceed your marketing goals this year.